One of the most beautiful parts of our job is to welcome visitors and guests to our winery and share moments around a glass of wine.  We invite you to visit us at the winery, to experience our philosophy first hand. In a way, all of our guests turn out be part of this great family that is Guerinda.
We have a few proposals for you which hope will spark your interest. They are all open; can be changed and customised to suit your preferences and requirements. Get in contact with us and let us know your requests.
EXPERIENCES
 Our GUERINDA 4 ESTACIONES experience is ideal if you're looking for an introduction into the passionate world of wine. Enjoy the winery atmosphere, get to know its small corners and discover our project's philosophy getting to know our history and wines.
If you would like to experience our terroir and taste our cuisine the GUERINDA 4 ESTACIONES can be combined with other experiences; SUSTRAIAK, GOZATU, PREMIUM or TIPI-KATA.
Booking Conditions
RESERVATION REQUIRED.
You can book reservation online, via e-mail, phone or whatsapp
 OPENING HOURS
Monday to Saturday 12:00 and 17:00. Sundays and Bank Holidays 12:00
UNDER 18 YEARS OLD
Please see conditions and prices.
FAMILIES SPECIAL
At all tours and tastings we can provide entertainment for children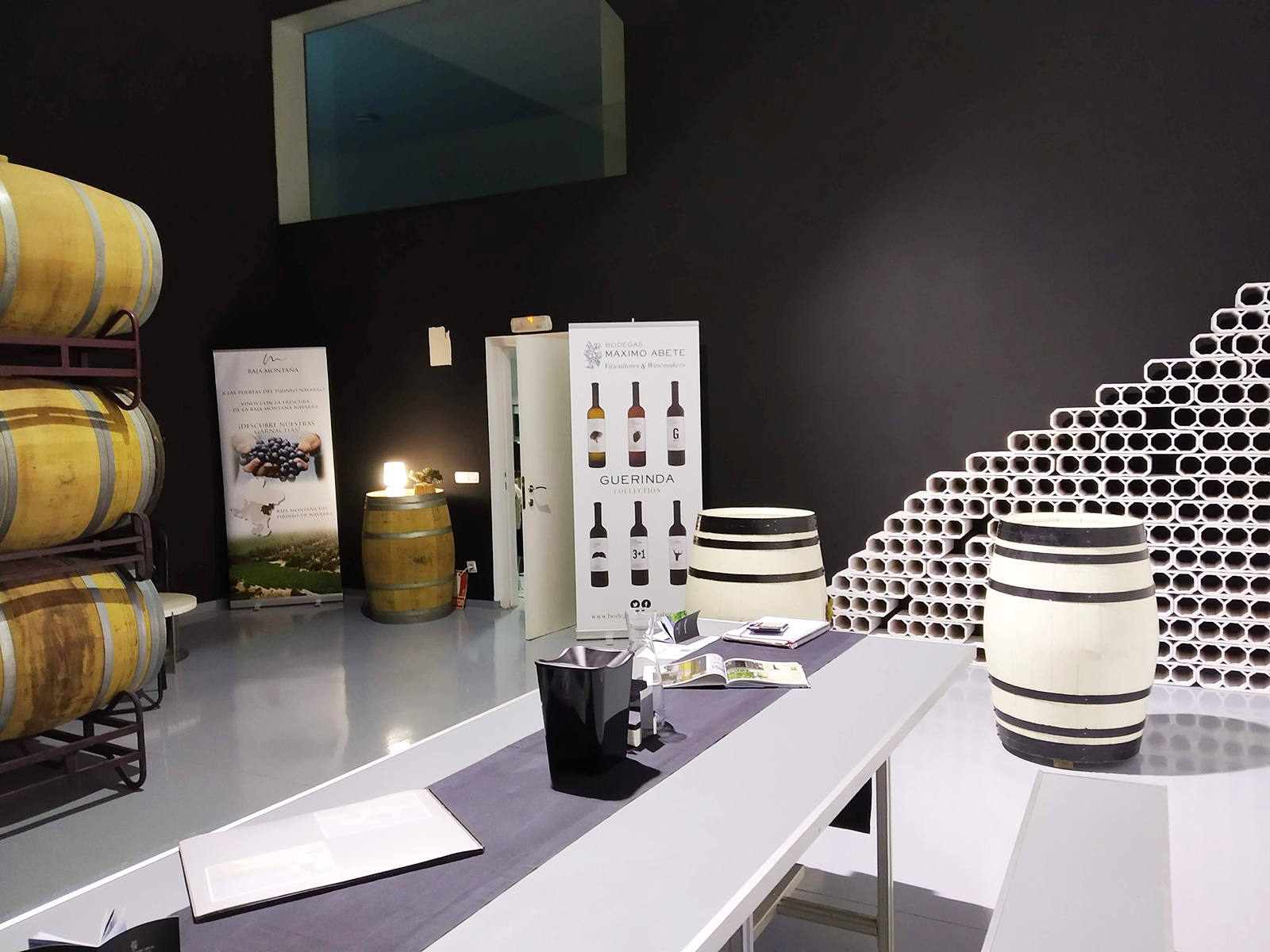 Wine Bar
We have organised a very special place in the winery so that you can enjoy our wines by the glass or bottle at any time. The wines can be accompanied by an appetizer.
Whenever you feel like it, just pop in.

Unveiling of our new wine La Blanca Vintage 2017
On December 13th, 2019 we presented a new wine: GUERINDA LA BLANCA, SPECIAL EDITION.
We joined our clients, family and friends in an event to celebrate the launch of our new white wine which is oak aged and bottled in a special magnum bottle format (1.5 litre). We were accompanied by the cheese makers "Albi Gazta" from Arruazu. They shared with us some of the cheeses they make and their exciting project. Music, wine, food and good vibe were the ingredients that made this a memorable event.
During the year 2020 it has been difficult to carry out special activities. We hope that shortly we shall be able to announce new gatherings, wine presentations, concerts and exhibitions.